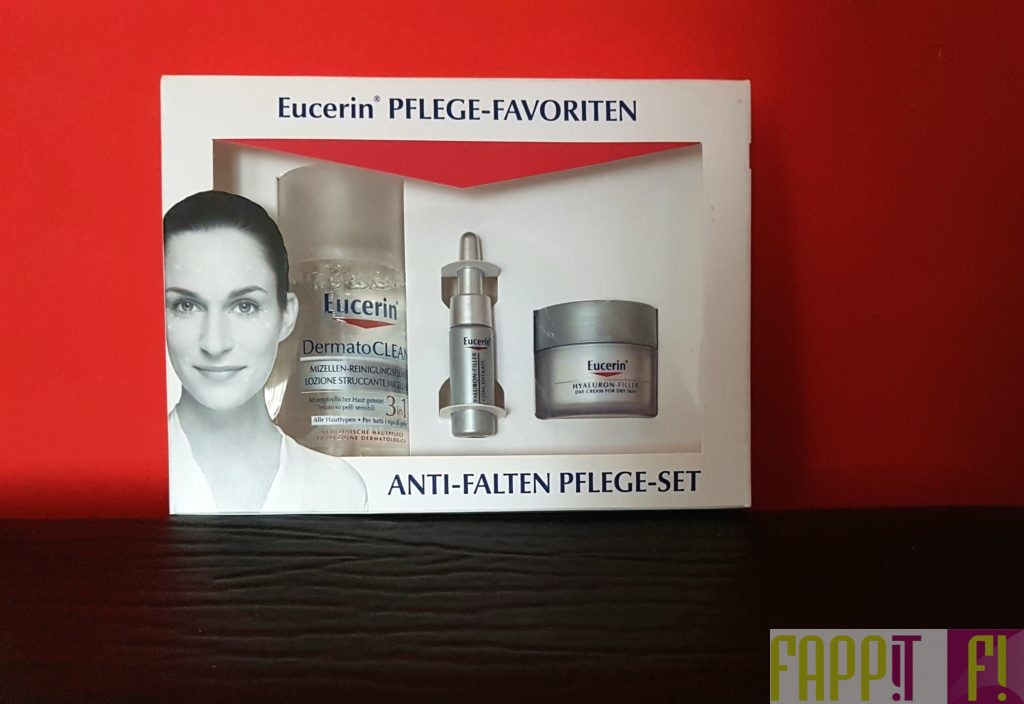 In the picture you can see the Eucerin advertising package that includes the bestselling Eucerin products in recent years.
For me, DermateCLEAN is the best product, followed by hyaluron filler and then the day cream. I would definitely recommend all three products and I will buy from myself again.
In the next three articles I write about my impressions of the three products that I bought in the Eucerin advertising package:
Eucerin Hyaluron Filler Day Cream
In this article, I'll talk about the Eucerin Hyaluron-Filler Day Cream.
BUT, when it comes to avoiding wrinkles is the most important tip I can give. Start early enough with the fight against wrinkles. By maintaining and protecting your skin regularly!
Eucerin Hyaluron Filler Day Cream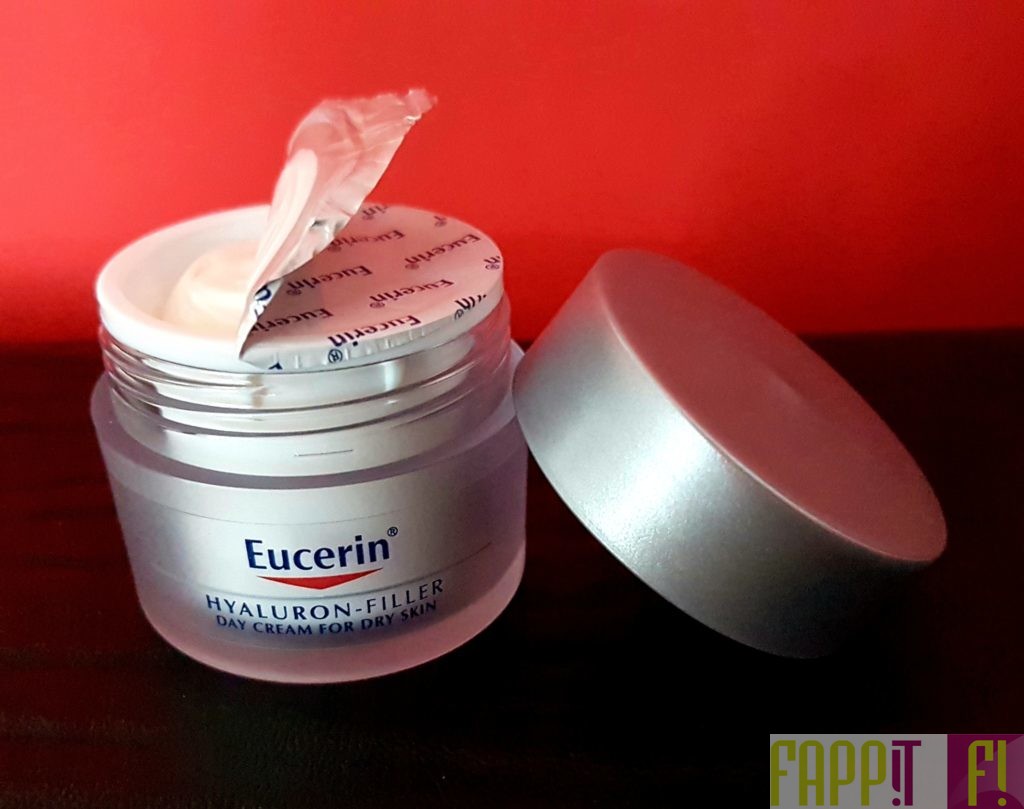 What can I say about Eucerin Hyaluron Filler Day Cream?
As you can see on the pack, the cream is for dry skin. The texture of the cream is rich, it can be easily distributed on the skin and gives a very nourishing feeling. After applying the cream does not work directly, but it remains a thin layer on the skin, which is fully absorbed only after some time.
After applying Eucerin Hyaluron Filler Day Cream, my face looked refreshed and cared for. It looked much healthier and hydrated. My skin is sensitive to other creams and what I really like is that the Eucerin cream causes no irritation and pimples. I used to use Loreal Age Specialist and had very negative experiences. After a while I got small pimples on my face. But since I changed to Eucerin, that's a thing of the past, so I'm happy to recommend this cream.
Although the Eucerin Hyaluron Day Cream is mainly intended for dry skin, it can also be used on oily skin. I myself have a greasy skin type and use it anyway. But I use it as a night cream and not as a day cream. I also tried using the cream as a day cream, but then I felt that my face was even greasier. But as a night cream you can also use it with oily skin.
As I said, I recommend the product on, but must emphasize here that the cream has not eliminated my wrinkles but only makes less noticeable. That If you buy the cream because you hope the wrinkles will disappear I can say that it did not help me. But she has other advantages, which is why I continue to use the cream.
What I did not like so much, that's the smell of the cream. For me, the smell is a little uncomfortable. Luckily, the smell dissipates very quickly, but the first few minutes are not pleasant. But I must emphasize that the smell of the cream for me is secondary, as long as the cream shows the hoped-for effect.
Eucerin Hyaluron-Filler Day Cream is sold in a small plastic container that is visually appealing and of high quality. Therefore, it is also very attractive for use on the go.
In order to slow down the aging process, the most important thing is to start with the right facial care in good time. Creams that we used at the age of 20 will not be able to fulfill their purpose in later years with 30 or 40. Therefore, you should take your time every year and find the right face cream for you, which will give you the best results for your age and skin type. Because one thing is certain. Just as the skin is reminiscent of sunburns, it also reminds you whether you have always maintained it sufficiently and regularly.
How to use the cream?
In the morning apply the cream on the face, neck and décolleté and massage gently into the skin. In doing so, they should avoid putting your eyes in contact with the cream.
Use Eucerin Hyaluron-Filler Day Cream for dry skin when …
you want to reduce your wrinkles.

you want a cream that also moisturizes your skin at the same time.

you want to protect your skin from future wrinkles.
What does Eucerin say about Hyaluron Filler Day Care for Dry Skin?
This anti-aging day cream with hyaluron has been specially developed for dry skin. Smoothes wrinkles, nourishes the skin and prevents premature aging of the skin.
Eucerin Hyaluron-Filler Day Cream contains a unique combination of short-chain and long-chain hyaluronic acid molecules designed to help replenish wrinkles from within. The Saponin should also help to improve skin moisture and reduce wrinkles. SPF 15+ UVA protection prevents premature skin aging and enhancement of wrinkles.
The cream is also suitable as a make-up foundation.