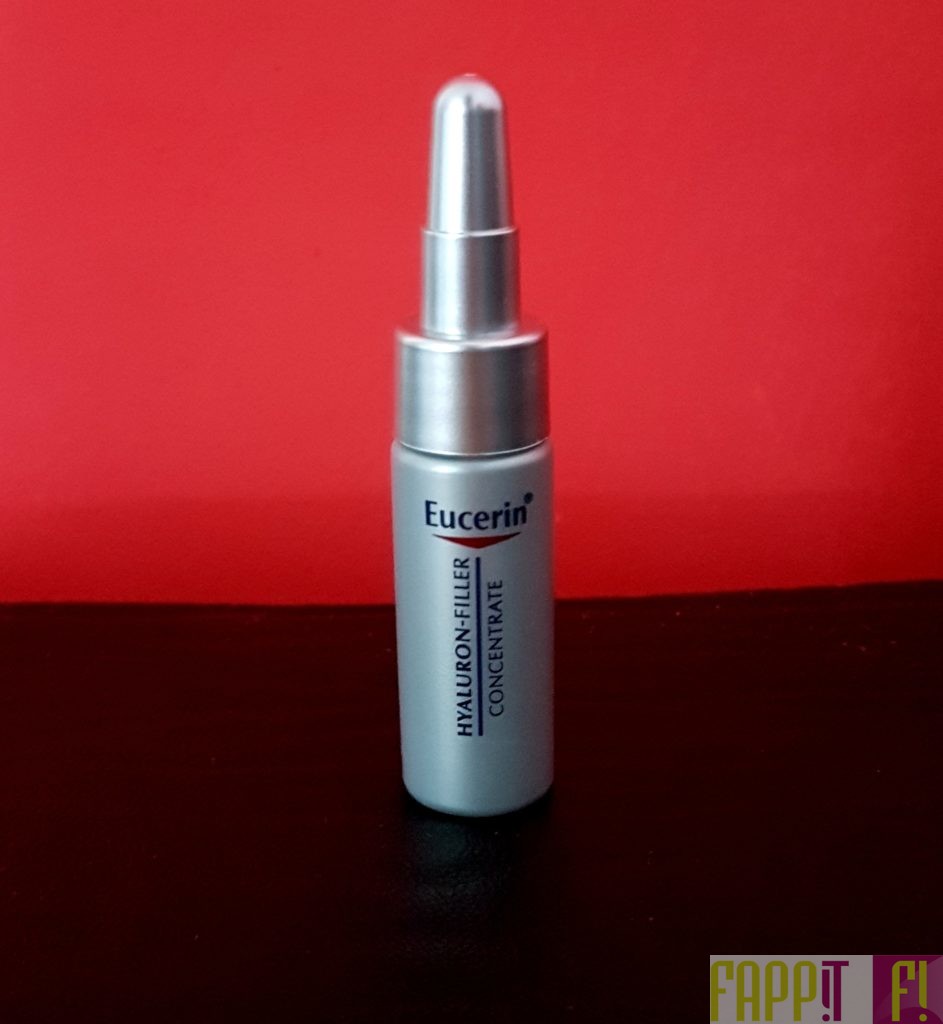 In the next three articles I write about my impressions of the three products that I bought in the Eucerin advertising package:
In this article, I'll talk about the Eucerin Hyaluron-Filler Concentrate.
In this article, I write about the product Hyaluron Filler Concentrate.
What can I say about Eucerin Hyaluron Filler Concentrate?
Looking for a product that eliminates wrinkles, I found many positive comments about the Eucerin Hyaluron Filler Concentrate. Other women wrote that only one ampoule of this concentrate helped to reduce wrinkles.
Therefore, I really wanted to try this product myself once and had high hopes in this product set. That's the main reason why I ever bought the Eucerin promotional package.
Although I am very satisfied with the other Eucerin products I could not see much effect on the concentrate. My wrinkles did not decrease after use.
The real reason why I am so sattisfide with the product, is that it is a very good base for the Day Cream and supports the effect of it. When I use first the Hyaluraon-Filler and then the Day Cream my skinn feels cleaner and healthier.
As you can see in the picture, the concentrate is sold in a plastic ampoule. The texture is light and quickly absorbed by the skin. An ampoule should be sufficient for a treatment of seven days. In fact, it has lasted even longer. I have the concentrate applied every day and a vial has served me for 10 days.
Whenever I applied the concentrate, I also used the Eucerin Hyaluron Filler Day Cream after that, so that my face is always well cared for.
I therefore remain convinced that creams and concentrates do not help eliminate wrinkles, but that it is important to always look after the skin properly.
How to use it?
Before opening, shake the ampoule well.

The concentrate is applied twice a day to the cleansed skin. The concentrate should be applied to the affected areas with gentle circular movements.

The concentrate should be applied before daily anti-wrinkle care.

Avoid getting the concentrate in your eyes.
Use the Eucerin Hyaluron Filler Concentrate if you are looking for an anti-aging serum that will reduce wrinkles. As described, a 10-time application had no effect on me, but it may be better for you.
What does Eucerin say about Hyaluron Filler Concentrate?
Eucerin HYALURON-FILLER Serum Concentrate is an intensive anti-wrinkle serum used with daily anti-aging care. The serum combines the long-chain with the 40 times smaller, short-chain hyaluronic acid for the targeted care of aging skin. * It also contains saponin, which supports the natural production of hyaluronic acid in the skin. With regular use, the skin appears smoother and more youthful.