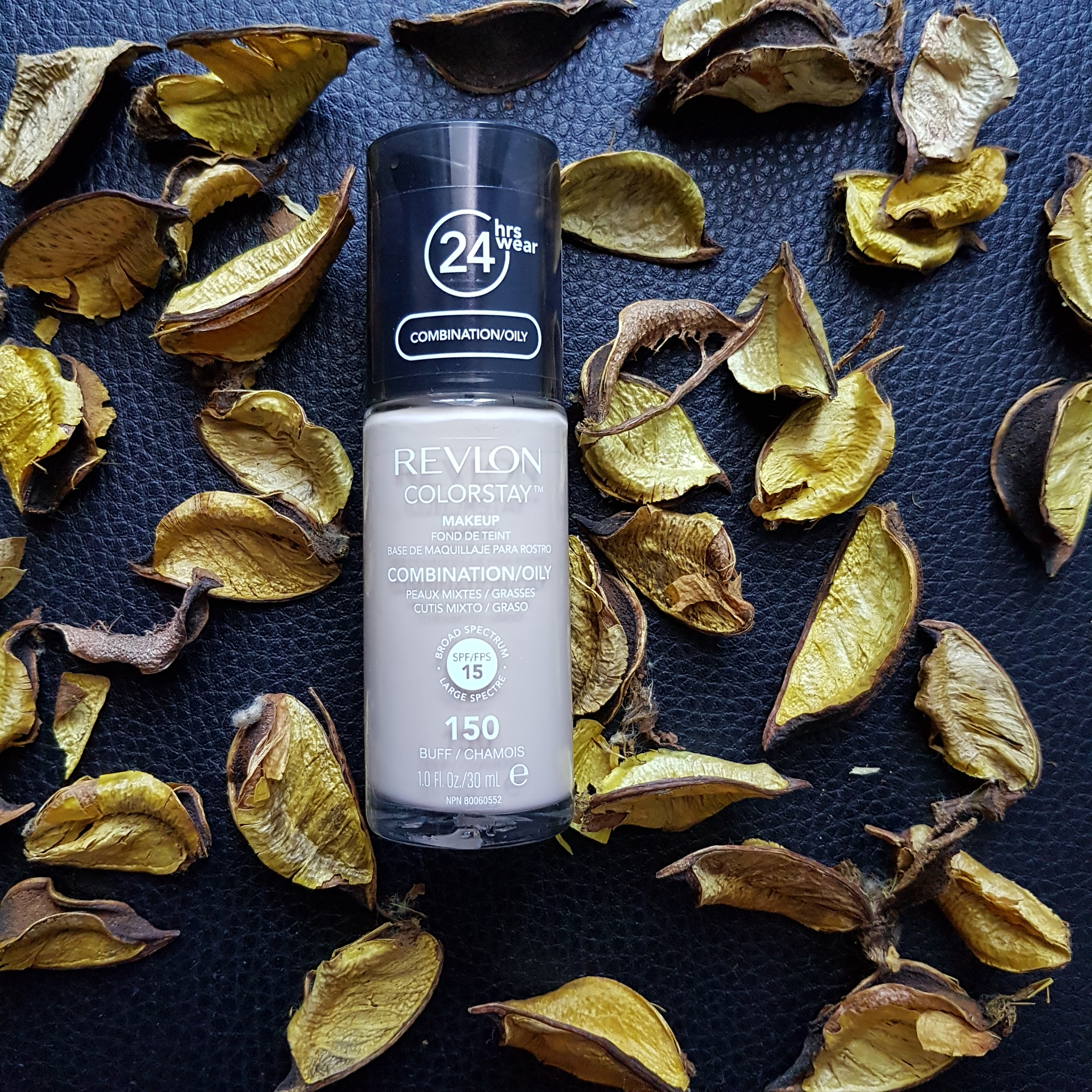 Today I am writing about a product that is well known to all girls and who deserves the title of one of the best makeups. This is Revlon ColorStay Liquid Makeup Combination Oily Skin. Although it has been in our market for many years now, I must admit that this is the first time I use it and I'm really thrilled with its overlapped power and persistence.
What do I say about Revlon ColorStay Liquid Makup?
What really appealed to me at Revlon ColorStay Liquid Makeup is the selection of shades. Girls like me with bright skins often have a problem finding the right shade for themselves, but Revlon in this case also thought of us. I chose the 150 Buff tint for oily skin that has a neutral undertone.
I would like to mention that next to the line for oily and combined skin, Revlon also offers a line for dry and normal skin. In the following picture you can see how the powder looks on your hand.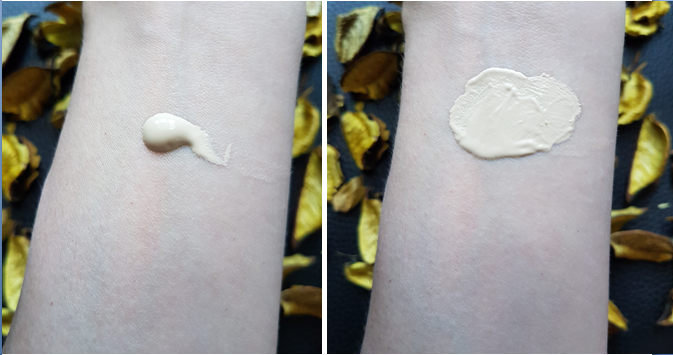 What convinced me most about Revlon ColorStay Liquid Makup is its light texture, which I thought at first was that it did not give high overhead power, but I was deceived. With this powder you can achieve complete coverage. Two layers are enough to cover the whole face, and hide all the irregularities.
If you want to use it for daytime variants, it's best to apply it with a wet Beauty blender because in this way you will remove all the excess of the powder and it will fuse well with the skin. You will not have a mask feeling and your face will look natural.
However, if you want full coverage, the best option is to use a brush and apply it by soft movements on the face. I would also note that the makeup does not dry quickly, so you have enough time to apply it properly. The makeup finally leaves a matte finish lasting all day. I have an extremely greasy T-zone and this makeup even without fixing does not hurt for hours. When I want to additionally provide a matt look, I apply a layer of stone makeup.
In the picture below you can see the overlay power of Revlon ColorStay Liquid Makup.
1 without makup/ 2 one layer / 3 two layer

Revlon ColorStay Liquid Makup has passed a rigorous test, has sustained high temperatures and rain. In the evening my face looked just as good as at the beginning of the day, it even seemed to me to get even better with the skin as time moves. As far as oxidation is concerned, I did not notice that it changed color during the day. On my face it looked flawless throughout the day.
His only disadvantage is the price that is slightly higher than other drug powders. Nevertheless, 14 euro is nothing compared to the quality you get.
If you have not tried this makeup before, I suggest you try it out and make your impressions.
What does Revlon say about this powder?
The formula without oil

Resistant to 24 hours

Excellent coverage

For problematic and oily skin

Lightweight and comfortable texture

Protective factor SPF 15

Pack with or without pump
If you want to read more about some more beauty products click here!